As part of the TUV SUD Functional Safety Certification Programme, =Method offer the Functional Safety for Safety Instrumented Systems Professionals training course. The course is universally recognised as the essential qualification for professionals and engineers working with any aspect of the Functional Safety lifecycle in the Process and Power industries. The course provides an overview of the entire IEC 61511 lifecycle and details how key aspects such as Verification, Validation, Functional Safety Assessments and Audits can be practically implemented. On successful completion of the course and the examination, candidates that can demonstrate the required level of experience will achieve the "TUV Functional Safety Professional" award. Certification takes place in cooperation with TUV SUD.
The Course is structured over 3 days of class room training, followed by a 4-hour exam on the 4th day.
Course Content
Functional safety management

Life cycle concept, documentation requirements, verification, validation, assessments and audits, modifications

Hazard & Risk Analysis

Hazard identification, hazard analysis, risk reduction, safety function definition using FTA, HAZOP, LOPA, Risk Matrix, Risk Graph

Planning the safety system

Planning for end users, integrators, realisation of safety systems, safety plan, verification plan, validation plan, safety requirement specification, requirements for suppliers, FAT, SAT

Hardware design

Hardware lifecycle, energise vs de-energise, low demand, high demand and continuous mode, redundancy, diversity, hardware fault tolerance, safe failure fraction, type A/B, architectural constraints, proof testing, diagnostic tests, measures to avoid and control failures

Hardware reliability

Reliability modelling, FMEDA, failure data, PFD, PFS, SIL

Software design

Software lifecycle, embedded software, application software, utility software, fixed programming languages, limited variability languages, full variability languages, software architecture, V-model, measures to avoid failures

Operation and maintenance

Installation and commissioning, safety validation, operation, maintenance and repair, modification and retrofit, maintenance override
Who should attend
Engineers and professionals who require a broad level of knowledge and may be responsible for functional safety, its principles and methods, within their workplace.
Pre-qualification
There are no formal pre-requisites to start the training course - we assume no prior knowledge, but of course experience of Functional Safety in general and the IEC 61511 standard is advantageous.
To achieve TUV FSP status, you must attend the course, pass the exam and demonstrate the correct number of years of relevant experience, which are:
6 years experience in the applicable industry

For which education gives credits

Bachelor degree deduct 2 years
Masters degree deduct 3 years
Ph.D. degree deduct 4 years

Evidenced by two professional/ experience references and summary CV
Exam format
Closed book exam

Multiple choice: 60
Open questions: 25
Pass criteria: 75%
After this training course you will be able to
Communicate the essential elements of functional safety to your colleagues, management and peers in industry
Apply functional safety management
Understand and play a role in hazard and risk analysis
Determine the required SIL with risk graph and matrix methodologies
Understand how to verify and validate safety instrumented systems
Understand the basic requirements of the functional safety standards
Create basic designs of safety instrumented systems, taking into account architectural constraints
Understand the effect of redundancy, diagnostics, proof test intervals, hardware fault tolerance on the SIL
Understand the routes by which devices can be shown to be compliant
What you will get
All delegates receive:
The course material in printed format
A Certificate of Attendance and upon successful completion of the programme, a TUV SUD Functional Safety Professional certificate and a listing on the TUV SUD website
The TUV SUD certificate is valid for life
Download our flyer
Download and print our TUV Certified 61511 Training Course information flyer.
Course Enquiries
If this course is of interest we would welcome your enquiry to understand your requirements more fully or you can reserve a place on one of our courses.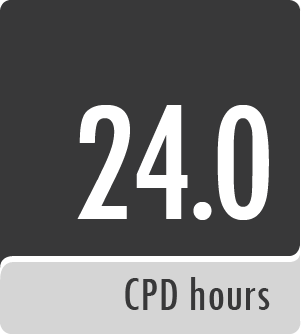 This course qualifies as 24 CPD hours
Course rating 92.1%

Check your diary and reserve a place
,


,

,
View all
=M

ethod

courses

Search by course location:

Search by course:

An Introduction to Functional Safety Functional Safety and SIL training for Operators Functional Safety and SIL training for Instrument Technicians SIL Verification and Calculation Workshop

Show all available courses