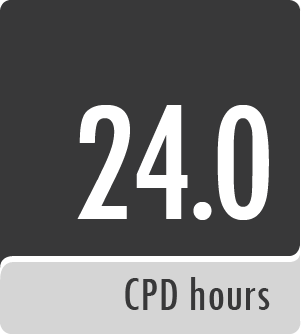 As part of the TUV SUD Functional Safety Certification Programme, Method Functional Safety offer the TUV SUD Certified Training course and examination in IEC 61508.
The course is universally recognised as the essential qualification for professionals and engineers working as a designer and/or manufacturer of products that need to meet the design requirements of IEC 61508. The course provides an overview of the entire IEC 61508 lifecycle and details how key aspects such as Functional Safety Management, Techniques and Measures to Control Random Hardware Failures, Measures to Avoid Systematic Failures, Verification, Validation, Functional Safety Assessments and Audits can be practically implemented.
On successful completion of the course and the examination, depending on their level of experience, delegates will achieve either the "TUV Functional Safety Professional" or "Functional Safety Engineer" award. This course is facilitated by =Method and delivered by our friends from TUV Sud GmbH.
Classroom
The Course is delivered over 3-days followed by a 3-hour closed book examination on the 4th and final day.
Live Online
The Course is delivered as 6 x 4 hour sessions followed by a 3-hour closed book online examination.
Course Content
IEC 61508 Training: Introduction, definition of functional safety management and system analysis
Part 1 of IEC 61508 requires implementation of a FSM (Functional Safety Management) system to provide an organisational framework for the development and implementation of safety-related electronic systems. After an introduction to Functional Safety and general overview of the sector, the program presents the tasks and methods involved in safety management together with conceptual aspects. The main design criteria of standards and approaches for designing a functional concept and the associated system analysis are explained. The day concludes with an introduction to the requirements which must be fulfilled by Requirements Engineering.
The content of Day 1 is aimed at management executives, project managers, safety and QM managers and all staff involved in functional safety projects.
IEC 61508 Training: Development and evaluation of safety-related hardware
The module explains how mathematical and analytical methods can be applied to verify hardware designs fulfilling the requirements of IEC 61508 Part 2. A case study is used as the basis for a detailed explanation of the systematic approach to be used in analysis and the method of determining the necessary probabilistic safety parameters.
The content of Day 2 is aimed particularly at engineers responsible for hardware and software development, heads of functional safety projects and safety managers.
IEC 61508 Training: Development and evaluation of safety-related software
Part 3 of IEC 61508 presents methods, procedures, documentation and the software safety life cycle, which must all be taken into consideration in developing safety-related software. Practical examples are used to introduce the principles underlying the standard and the procedures for dealing with the requirements of this part of the standard.
The content of Day 3 is aimed particularly at users, operators and engineers responsible for software and hardware development, heads of functional safety projects and safety managers.
Who should attend
Management executives, project managers, safety and quality managers, individuals involved in functional safety projects, users and responsible operators in software and hardware development and safety managers
The criteria for TUV Certification is as follows:-
There are no formal pre-requisites to attend the training course but experience of Functional Safety in general and the IEC 61508 standard is advantageous.
A delegate can be awarded with a Functional Safety Professional (FSP) certificate if they
Achieve at least 75% in the examination, having attended the full training course.
Satisfy the experience / qualification criteria as recorded on the registration form (delegates who do not satisfy the experience / qualification requirements will be awarded the FSEng qualification).
Can demonstrate 6 years' experience in an applicable industry for which formal education gives credits as follows:
deduct 2-years for first degree e.g Bachelor,
deduct 3-years for Masters,
deduct 4-years for PhD.
Provide 2 references as confirmation of relevant industry experience.
What you will get
The course material in electronic format.
A TUV Certificate on successful completion of the programme and a listing on the TUV SUD website. TUV SUD Certification is valid for life.
Course Enquiries
If you have any further questions, please contact us and if you wish to proceed, check your diary and reserve a place.
The TUV SUD Certificate is valid for life
Check your diary and reserve a place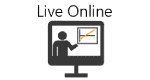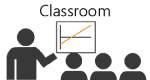 November 27 - November 29 2023
Live Online
SOLD OUT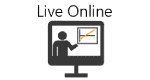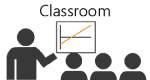 November 25 - November 27 2024
Live Online
SOLD OUT
View all
=M

ethod

courses

View all =Method training events or search by classroom location below:
Search by geography