Free
=M

ethod

Webinars 2023
Discussing the latest industry hot topics with delegates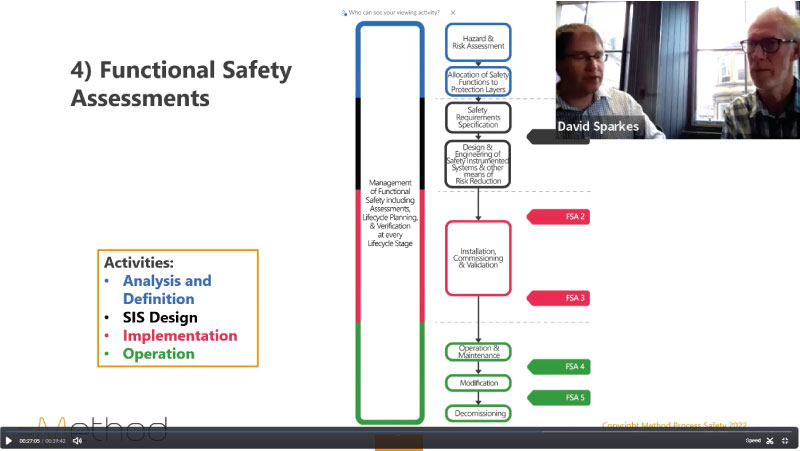 Screenshot of seminar where David and Dil discussed where the Functional Safety and Process Safety Lifecycles connect.
=Method Webinars are FREE to attend discussions on key hot topics in our industry. Presented by our specialist consultants with the majority of time given to technical Q&A.
We have been delivering these webinars for several years. We like to think that taking the time to present then discuss these hot topics provides some valuable tips to new and existing customers. And its a great way to stay in touch.
Typically, each topic is made up of a 20 minute presentation then 40 minutes group discussion. You can register for any number of these sessions. We also sometimes feature guest presenters.
We aim to deliver 2 x Webinars in 2023. So please register your interest and we will contact you as soon as we have something concrete to announce.
And of course if you have something you want us to discuss, or even you wish to present yourself, please get in touch.