Live Online SIL Verification and Calculation Workshop October 2022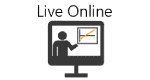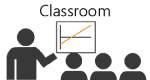 About this course: A 2-day practical Workshop designed to help you streamline your SIL verification process. Teaching you how to demonstrate that SIFs are SIL compliant through practical classroom exercises covering the disciplines of SIL Verification and Calculation. Full details here.

About this event: Delivered as 4 sessions (usually mornings) each lasting 3 hours duration delivered over a single week. See our course overview for details of the course.
Date: October 04 - October 07
Availability: Places available
This course qualifies as 16 CPD hours
Reserve your place