Have you seen our latest advert on the back cover of the InstMCs Precision Magazine?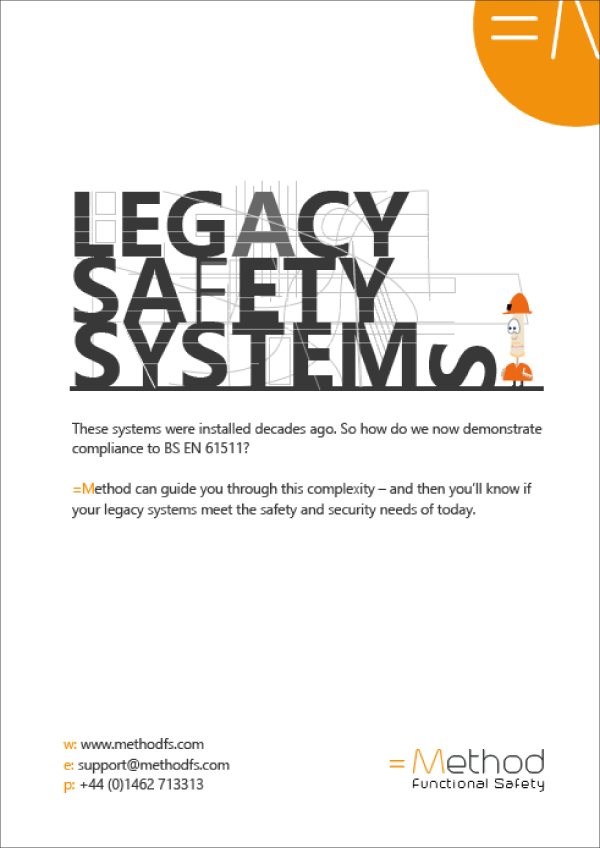 "These systems were installed decades ago. So how do we now demonstrate compliance to BS EN 61511?
=Method can guide you through this complexity – and then you'll know if your legacy systems meet the safety and security needs of today."
For more information on managing legacy systems talk to =Method on +44 (0)1462 713313.