​Focus on Functional Safety Assessments (FSA) is increasing. The standards now make it mandatory to carry out a FSA at given points in the lifecycle and the HSE will often ask to review the FSA's that you have carried out.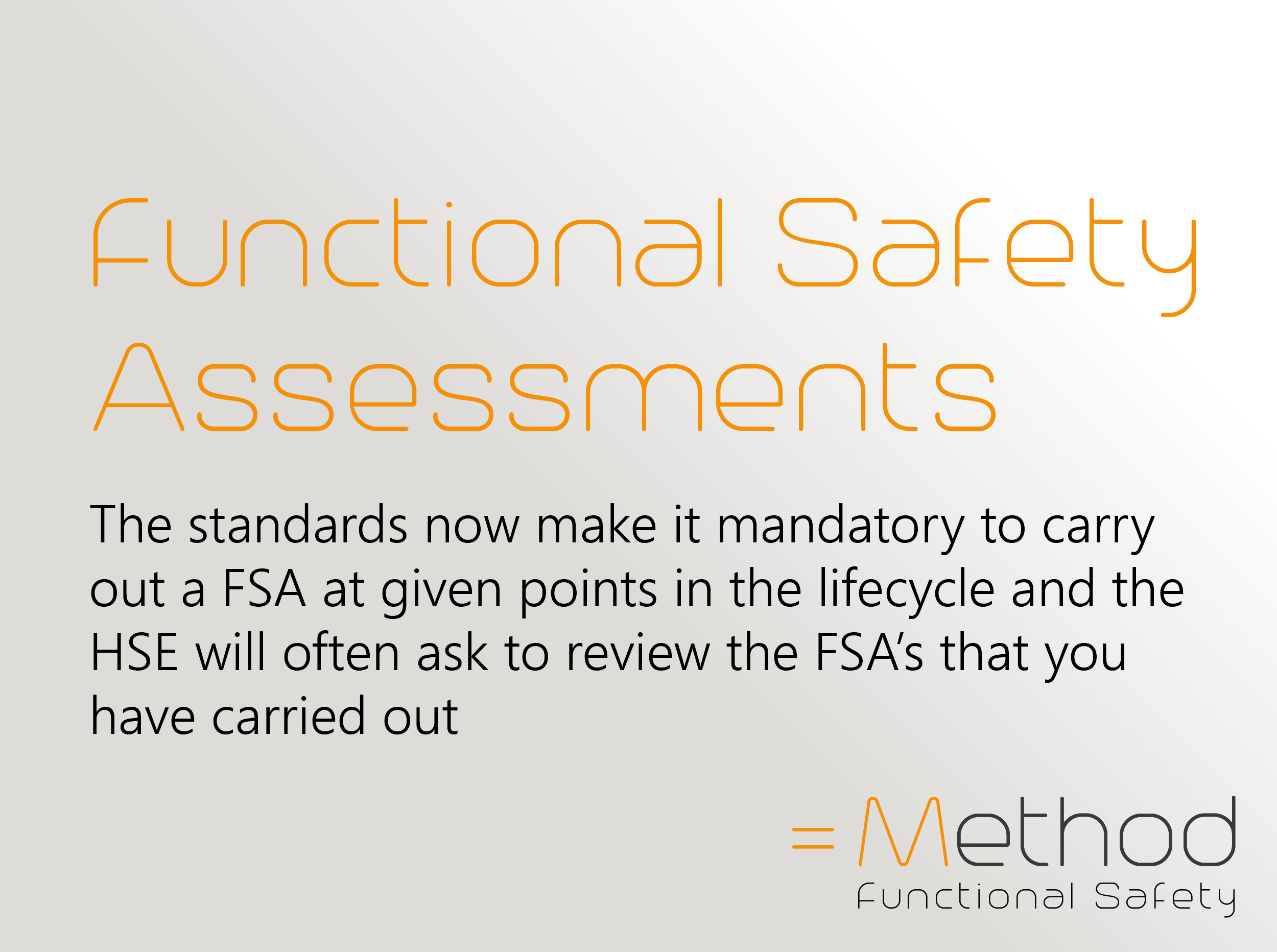 The main objective of Functional Safety Assessments is to check that the work you did is appropriate for the SIL of the SIF.
At =Method we think there is more that we should deliver than just an assessment report. If we carry out a FSA we do so in such a way that (together) we identify how to make your implementation of functional safety more effective and more efficient. We know it can seem complicated and we know that our clients are challenged to be "expert" in any number of compliance areas all at once. We understand this, so we deliver our work by also acting as your guide and coach. Together we can identify key action areas and work out how to improve them.
Support designed around you
All our clients are different – and they are at different stages of their journey in understanding and implementing functional safety. Our approach can't be the same each time. We will work with you to identify what you need and how we can help. We make sure the things we do add value and are relevant to each client and their stage of development. We focus on getting the work done, but combine this with training, coaching and consultancy so that we develop your capability too.
Talk to =Method